Quote:
Originally Posted by
alwight
One example then from many you can discover for yourself would be whether you should believe that animals were created before or after humans since it rather depends on which version of creation you think is more accurate, Gen 1 or 2?
BTW were whales created as whales by God or did they evolve from land animals as science tells us?
No I'm not confused and you still aren't saying how long a Genesis "day" was I notice.
Clearly in Genesis 1 anyway the day was long enough for grass and plants to have been brought forth
before
the sun and moon appeared which is what I was saying if you check. In Genesis 2 the order is rather different of course.
?
I did say that the six geological eras the length of the six "days" before the Earth clock was made a time keeper on our planet: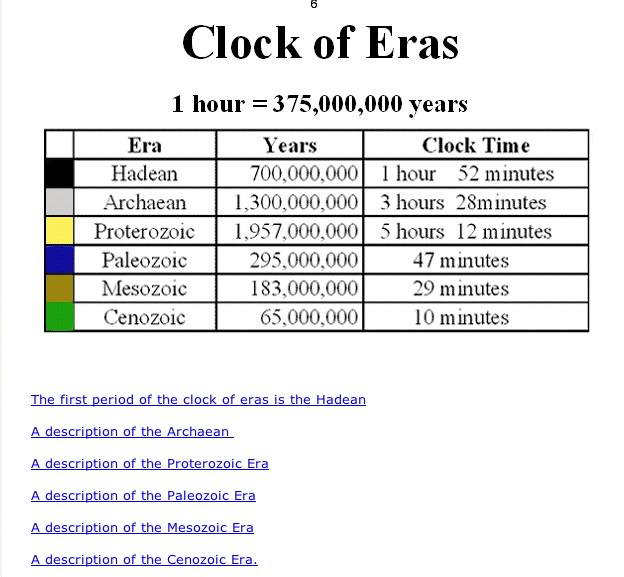 1. Formative/Cosmologic Era-Hadean Era/ = First Day
2. Hadean Era-Archaean Era/ = Second Day
3. Archaean Era-Proterozoic Era/ = Third Day
4. Proterozoic Era-Paleozoic Era/ = Fourth Day
5. Paleozoic Era-Mesozoic Era/ = Fifth Day
6. Mesozoic Era-Cenozoic Era/ = Six Day
7. Cenozoic Era-Common Era/ = Seventh Day