Gregg Jackson interviews Gary Glenn Pt. 2
This is the show from Thursday June 16th, 2011.
SUMMARY
:
* Gregg Jackson talks with Gary Glenn
: concluding their
earlier discussion
of the fraudulent pro-family movement.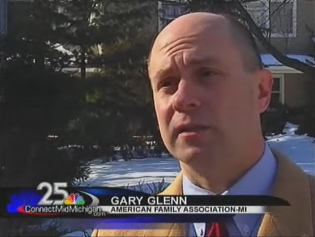 * Who Is Gary
:
Gary Glenn
is a thirty-year veteran of the Christian battle for the heart and soul of America and is the long-time president of the American Family Association of Michigan. As an "insider," he has important insight into the fall of some of the largest para-church organizations in the U.S.
* Who Is Gregg?
Gregg Jackson
 emceed the 2007 and 2008 
CPAC
 presidential candidates sessions. (Gregg did this in a former life; today he asks, "What does C-P-A-C stand for?" And answers, "Nothing. Absolutely nothing.") Gregg appears in ARTL's 
Ann Coulter Hang-ups
YouTube video (now at over 46,000 views!), authored the best-selling 
Conservative Comebacks to Liberal Lies
, and hosted talk shows at Boston's 50k-watt AM 680 WRKO News Talk and until recently at Salem Radio Network's Los Angeles station KDAR.
Today's Resource
: Have you browsed through our 
Science Department
 in the KGOV Store? Check out especially Walt Brown's 
In the Beginning
 and Bob's interviews with this great scientist in 
Walt Brown Week
! You'll also love Dr. Guillermo Gonzalez' 
Privileged Planet
 (
clip
), and Illustra Media's 
Unlocking the Mystery of Life
 (
clip
)! You can consider our BEL 
Science Pack
; Bob Enyart's 
Age of the Earth Debate
; Bob's debate about 
Junk DNA
 with famous evolutionist Dr. Eugenie Scott; and the superb kids' radio programming, 
Jonathan Park: The Adventure Begins
! And Bob strongly recommends that you subscribe to CMI's tremendous 
Creation
 magazine and Ken Ham's
Answers
magazine!  (And you can order Darwin's Dilemma DVD by calling BEL at 1-800-8Enyart.)