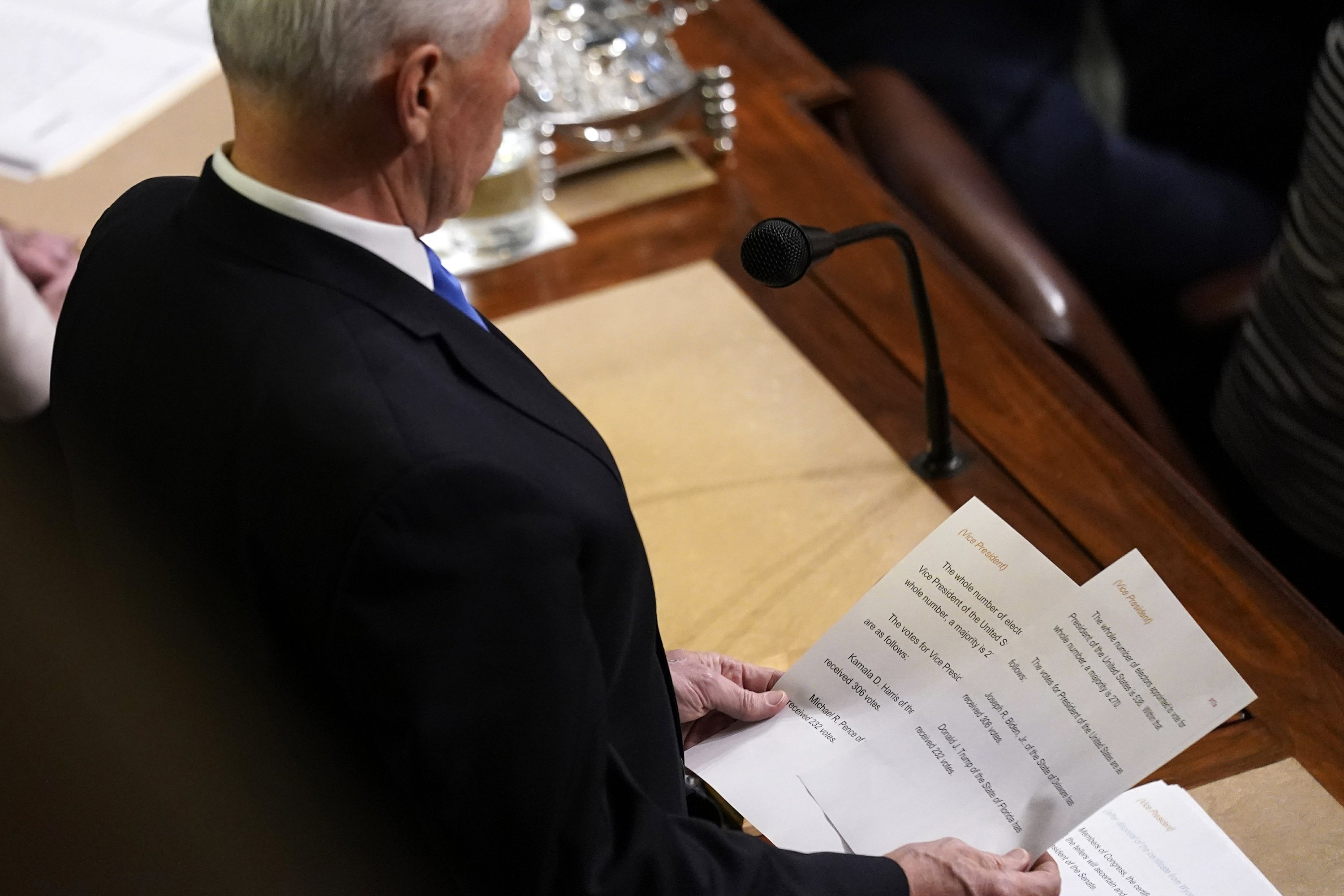 WASHINGTON (AP) — Vice President Mike Pence defied President Donald Trump early Thursday morning as he affirmed President-elect Joe Biden's November victory, putting an end to Trump's futile efforts to subvert American democracy and overturn the results of the election...
apnews.com
Mike Pence, while he was Vice President, could have rejected states' electoral votes to force another election--according to then president Donald Trump. But Pence refused to do that. Instead, he chose to certify the election results, making Joe Biden the 46th president of the United States.
Is Mike Pence a traitor to President Trump, the Constitution of the United States, everything America stands for, and Trump supporters everywhere?
Last edited: