The suspect was also being held on hate crimes charges. Five people died in the rampage inside a gay nightclub, and 18 were injured before the gunman was subdued by patrons.
COLORADO SPRINGS — Investigators filed murder and hate crimes charges on Monday against the suspect accused of shooting up an L.G.B.T.Q. nightclub in Colorado Springs on Saturday night, killing five people. At least 25 were injured in the mayhem before the gunman was subdued by patrons, according to the authorities and the club's owners. . . .
Richard M. Fierro said he was at a table in Club Q with his wife, daughter and friends on Saturday, watching a drag show, when the sudden flash of gunfire ripped across the nightclub. His instincts from four combat deployments as an Army officer in Iraq and Afghanistan instantly kicked in. Fight back, he told himself.
In an interview at his house, where his wife and daughter were still recovering from injuries, Mr. Fierro, 45, who left the Army in 2013 as a major, according to military records, described charging through the chaos at the club, tackling the gunman and beating him bloody with the gunman's own gun. . . .
When the shooting started, Mr. Fierro said, he hit the floor, pulling a friend down with him. As bullets sprayed, he saw the gunman move through the bar toward a door leading to a patio where dozens of bar patrons had fled. Mr. Fierro, who served in the Army for 15 years
,
said he raced across the room, grabbed the gunman by a handle on the back of his body armor, pulled him to the floor and jumped on top of him.
"Was he shooting at the time? Was he about to shoot? I don't know," Mr. Fierro said. "I just knew I had to take him down."
The gunman, who Mr. Fierro estimated weighed more than 300 pounds, sprawled onto the floor, his military-style rifle landing just out of reach. Mr. Fierro started to go for the rifle, but then saw that the gunman had a pistol as well.
"I grabbed the gun out of his hand and just started hitting him in the head, over and over," Mr. Fierro said. . . .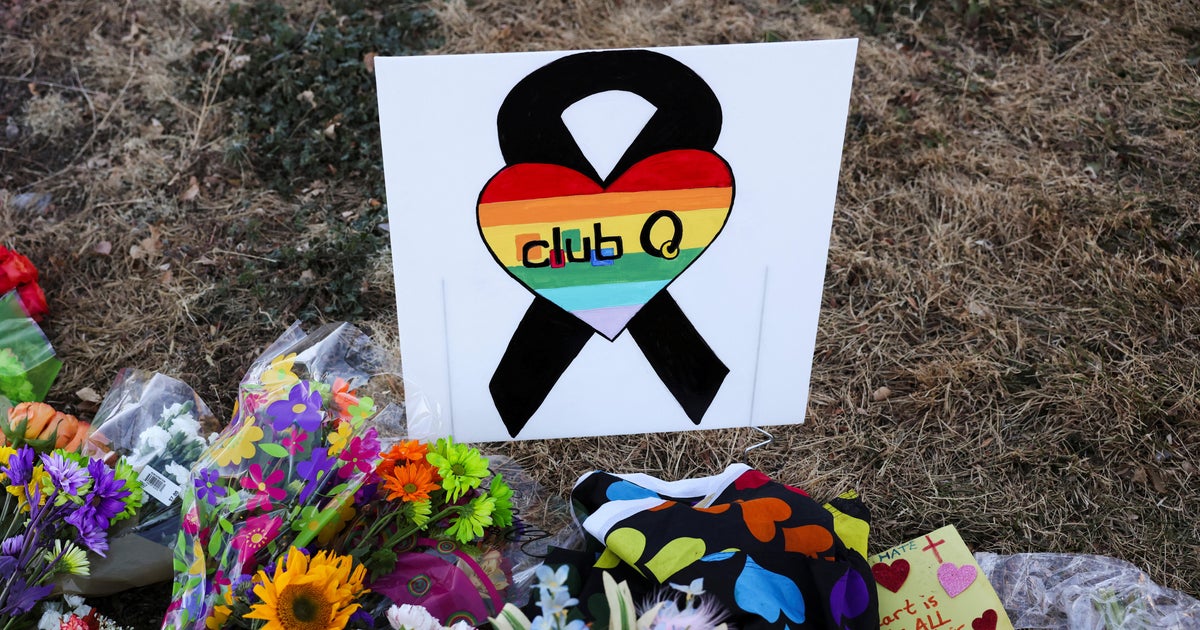 The 22-year-old suspect faces five murder charges and five charges of committing a bias-motivated crime causing bodily injury, online records show.
www.cbsnews.com
Already questions were being raised about why authorities didn't seek to take the suspect's guns away from him in 2021, when he was arrested after his mother reported he threatened her with a homemade bomb and other weapons.
Though authorities at the time said no explosives were found, gun control advocates are asking why police didn't try to trigger Colorado's "red flag" law, which would have allowed authorities to seize the weapons his mother says he had. There's also no public record prosecutors ever moved forward with felony kidnapping and menacing charges against the suspect.