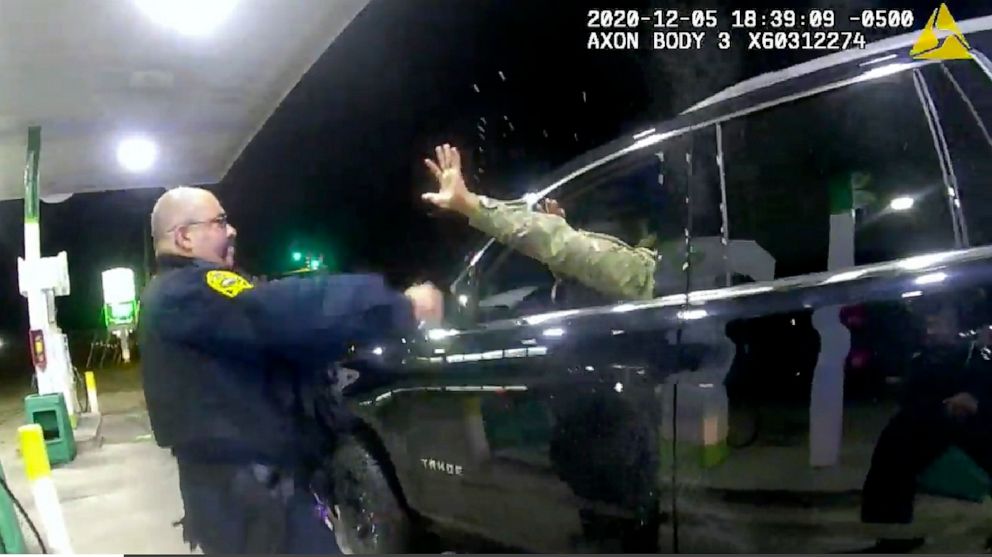 Two Virginia police officers have been sued for drawing their guns on a uniformed Army officer during a traffic stop and pepper spraying him.

abcnews.go.com
2 Virginia police officers used excessive force, threatened ...https://edition.cnn.com › 2021/04/11 › windsor-virginia-p...
2 hours ago — (CNN) A US Army officer is suing two Virginia police officers after they pointed guns at him, pepper sprayed him and pushed him to the ground ...
Black Army Lieutenant Sues Virginia Police Officers For ... - NPRhttps://www.npr.org › 2021/04/11 › black-army-lieutenan...
8 hours ago — So Nazario, who is Black and Latino, slowed down, put his blinker on, and — about a mile down the road — pulled over at a well-lit BP gas station ...
The vehicle was so new Nazario hadn't yet gotten permanent plates,
but had his cardboard temporary plates taped inside the rear window of the vehicle
. When officers reached inside his car, that plate was visible in the rear, the lawsuit stated.